Friday January 28, 2022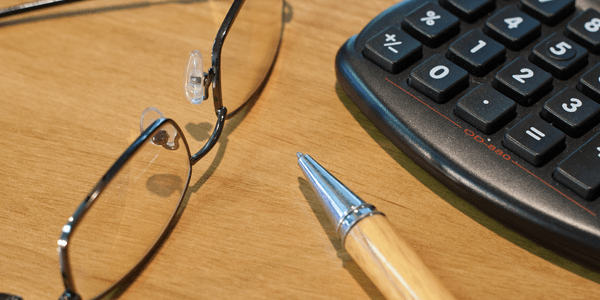 Dave & Buster's Reports Earnings
Dave & Buster's Entertainment, Inc. (PLAY) released its latest quarterly earnings on Wednesday, March 31. The restaurant and entertainment company reported impacted earnings for the quarter and the full year.

The company reported revenue of $116.8 million for the fourth quarter. This was down from revenue of $347.2 million at this time last year. Revenue for the full year was $436.5 million.

"During the first eight weeks of the first quarter, sales at our fully operational comp stores achieved 74% of 2019 levels with total sales of approximately $150 million, representing our strongest performance since COVID started," said Dave & Buster's CEO Brian Jenkins. "We achieved our second consecutive month of positive enterprise level EBITDA [earnings before interest, taxes, depreciation and amortization] in the month of February, the first full month of fiscal 2021, and expect to generate enterprise-level EBITDA profitability for the first quarter, a significant milestone in our ongoing business recovery."

Dave & Buster's reported a quarterly net loss of $56.8 million, or $1.19 per share. Last year at this time, the company reported net income of $25.0 million, or $0.80 per share, for the quarter. The company reported a net loss of $207.0 million for the full year.

The company began the quarter with 104 open stores. As of the end of the quarter that improved to 107 open stores. Throughout the quarter, Dave & Buster's open stores were subject to reduced hours and capacity limits under varying pandemic-related restrictions. At fully-operational locations, comparable sales reached 52% of 2019 comparable sales. The company's outlook for first quarter revenue is between $210 and $220 million, with four new stores expected to open during the quarter.

Dave & Buster's Entertainment, Inc. (PLAY) shares ended the week at $45.31, down 7.8% for the week.


Lululemon Reports Fourth Quarter Earnings

Lululemon Athletica, Inc. (LULU) released its quarterly earnings report on Tuesday, March 30. The athletic-apparel company's quarterly revenue and earnings increased year-over-year.

Lululemon reported quarterly revenue of $1.7 billion. This is up 24% from last year's fourth quarter revenue of $1.4 billion. For the full year, revenue reached $4.4 billion.

"I'm proud of how we navigated this past year and delivered for our employees, guests and shareholders," said Lululemon CEO Calvin McDonald. "Our continued growth demonstrates the strength of lululemon -- before, during and as the pandemic subsides. We are still in the early innings of our growth, fueled by exciting innovations that create even more opportunity into the future. All of us on the leadership team have so much gratitude for our teams and their agility during these unprecedented times."

The company announced earnings of $329.8 million for the quarter, up from earnings of $298.0 million one year ago. For the full year, net income decreased to $588.9 million.

Lululemon's comparable sales grew 21% in the quarter. The company opened a net of six new company-operated stores in the fourth quarter. The company started the quarter with 515 open stores and ended the quarter with 521 open stores. Lululemon did not provide same-store comparison sales due to temporary store closures stemming from the COVID-19 pandemic.

Lululemon Athletica, Inc. (LULU) shares closed at $301.07, down 5.2% for the week.


Chewy Reports Fourth Quarter and Full Year Earnings

Chewy, Inc. (CHWY) announced fourth quarter and full year earnings on Tuesday, March 30. The company reported positive net income in the quarter, causing shares to jump more than 7%.

Chewy reported quarterly net sales of $2.04 billion, up 51% from $1.35 billion during the same quarter last year. For the full year, net sales reached $7.15 billion.

"2020 was an incredibly challenging and unpredictable year for all of us," said CEO of Chewy Sumit Singh. "During this time, Chewy performed exceptionally well and made significant strategic and operational progress. Specifically, we grew net sales by 47% year over year, increased our customer base by 43% year over year, delivered our first full year of positive adjusted EBITDA, and generated the company's first quarter of positive net income in the fourth quarter of 2020."

Chewy reported net income of $21.05 million for the quarter, up from a loss of $60.94 million reported in this quarter last year. For the year, the company reported net losses of $92.50 million.

Chewy recorded its first ever profitable quarter during the fourth quarter. For the full year, the company amassed 5.7 million customers. Chewy ended the year with more than 19 million active customers, leading to strong sales growth year-over-year.

Chewy, Inc. (CHWY) shares closed at $82.71, up 4.2% for the week.

The Dow started the week at 33,088 and closed at 33,153 on 4/1. The S&P 500 started the week at 3,969 and closed at 4,020. The NASDAQ started the week at 13,104 and closed at 13,480.

Treasury Yields Dip
Yields on U.S. Treasurys fell after key economic data and infrastructure news was released. The President revealed details on an infrastructure investment plan. The Labor Department reported higher than expected jobless claims.

On Wednesday, President Biden provided details on a proposed $2 trillion infrastructure plan. The plan includes rebuilding highways, installing new electric vehicle charging stations, building energy-efficient homes and constructing new electric power lines.

"The plans as announced have a long and tortuous journey to make it through Congress and thus the end result is likely to be nine months or more away and may well look very different indeed once it has been through that political wranglings on the Hill," said Aberdeen Standard Investments' senior investment manager, James Athey. "If investors are weighing the risks appropriately, there shouldn't be much impact on markets in the short term."

First-time unemployment insurance claims jumped to 719,000 for the week ending March 27. This is higher than the previous week's 658,000 claims and the 675,000 claims expected by economists. Continuing claims dropped by 46,000, bringing the total to just under 3.8 million.

"Taking the two weeks together it's clear that the trend in claims is falling," said Pantheon Macroeconomics' chief economist, Ian Shepherdson. "We expect a sustained sharp decline in the second quarter as the economy reopens, making it easier for businesses under financial stress to hold onto employees."

The 10-year Treasury note yield closed at 1.68% on 4/1, while the 30-year Treasury bond yield was 2.34%.

Mortgage Rates Up Slightly
Freddie Mac released its latest Primary Mortgage Market Survey on Thursday, April 1. Rates for 30-year fixed mortgages continued in an upward trend.

This week, the 30-year fixed rate mortgage averaged 3.18%, up from last week's average of 3.17%. Last year at this time, the 30-year fixed rate mortgage was at 3.33%.

The 15-year fixed rate mortgage averaged 2.45% this week, unchanged from last week. During the same time last year, the 15-year fixed rate mortgage averaged 2.82%.

"Although mortgage rates remain low, we are beginning to see a pullback by those looking to enter the housing market," said Freddie Mac's Chief Economist, Sam Khater. "In fact, homebuyer demand has gone from 25% above pre-COVID levels at the start of the year, when mortgage rates hit record lows, to 8% above pre-COVID levels today."

Based on published national averages, the national savings rate was 0.07% as of 4/1. The one-year CD averaged 0.15%.
Published April 2, 2021
Previous Articles